Get exclusive insights into the credit repair industry with Damon DeCrescenzo, CEO and CoFounder of The Credit Pros.
Watch on YouTube
|
Listen to the Audio Version
Show Notes
Performed every part of the customer process from beginning to end.
The Credit Pros improves consumers' credit scores by challenging inaccuracies and providing education.
You need to be prepared to get your hands dirty!
70 Million Americans have problems with their credit.
Credit scores impacts many different parts of consumers' lives.
Many people don't know how Credit Scores work or how Credit Reporting Bureaus operate.
90% of The Credit Pros business is driven by performance marketing efforts.
Tips for Affiliates: Consistent, Compliant, Communicative, Call Quality.
Balancing quality can be challenging and something you need to be aware of.
Listen to phone calls, identify issues and pass flags for 'bad' phone calls.
You need to QA to identify internal and external issues.
Adam: Buyers listen to calls and they will know if there's a problem. Quality and communication is key!
A negative credit event will often precede an inbound customer call.
Look at what other products, services and information your audience is looking for.
Adam: Credit repair industry is a prime audience for Pay Per Call and Performance Marketing.
Credit repair is challenging and the barrier to entry is high but it's massive opportunity for affiliates.
About The Credit Pros
The Credit Pros, ranked by Inc. Magazine as one of America's 5,000 fastest growing companies 5 years running, is a financial technology firm dedicated to educating our clients on how to avoid credit oriented mistakes in the future. We are equally committed to improving the lives of our employees and have been honored by Inc. Magazine as one of the 50 best places work.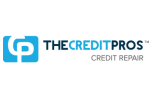 Partners:
https://creditrepaircash.com
Website:
https://thecreditpros.com
About Damon DeCrescenzo
CEO and CoFounder of The Credit Pros.
LinkedIn:
https://www.linkedin.com/in/damondecrescenzo
Episode Transcript
Adam Young:
Welcome to the Pay Per Callers Show. My name is Adam Young and today we have a very special guest, Damon DeCrescenzo. The CEO and cofounder of The Credit Pros. They've been listed five times as one of Inc. 5000's fastest growing companies. They're a national leader in technology enabled credit repair. They have over 85 employees in their office in New Jersey and I'm very excited to have Damon on the show today. Thank you so much for joining us.
Damon DeCrescenzo:
Adam, you're welcome. Thank you very much for having me. I'm looking forward to our chat.
Adam Young:
Awesome. So, I just want to go back to the beginning. What was your first job?
Damon DeCrescenzo:
o, my first job, believe it or not, was-- I was as a waiter-- I was-- no, before that, I was washing dishes where I conventionally devolved to become a waiter [laughter]. But I was working in a restaurant and I was washing pots and pans. Moved up to be a busboy and then ultimately a waiter. And in my opinion it was the best - save for working in a call center - the best experience that a young person can have. Because it allowed me to be able to speak to so many different people in so short a time and ultimately work for my money, work for my bread. Because the more gregarious I could be in that short time in conversation, ultimately the more money I made. So I certainly learned a lot and I'm trying to push my son in the same direction.
Adam Young:
That's awesome that you're sending your son that way. My dad was a bit of a jerk. He forced me to work in restaurants, have a paper round, even do door-to-door sales. And I'm actually really thankful, now that I'm an adult, for those experiences. Because they sucked but they taught me how to cold call and deal with people. And so it doesn't surprise me at all that's where you started. Most successful entrepreneurs I know started doing something like that. And putting the grit into their career and it's just really beneficial. So how did you transition into credit repair? Where did you start in the industry and how did your career evolve?
Damon DeCrescenzo:
So the progression-- so back in the beginning of the Internet in 1994 / 95. We started an internet business, was fortunate enough to do so with a number of different friends. And stayed in the technology sector, certainly the internet business. Being able to leverage technology, to be able to grow a businesses at scale. It turned out-- I was living in Florida, happened to be owning a mortgage company that was technology driven. And we were building affordable housing. The challenge was being able to allow the people that were trying to buy affordable housing. Or hundreds of units we had under construction. During the crisis 2007 they were all applying for loans that they wouldn't be able to get, and it was really exclusively based on their credit score. They had the income and everything else. My partner Jason's an attorney and we collaboratively began working together - because we were partners in the development as well - in trying to improve consumers' credit scores. So that they may be able to buy what amounted to be our products that we were building and selling. And it turned out that they were not the only people that needed help and we wound up to be good at what we were doing with respect to improving consumers' credit.
In addition to that, while we began doing it, I began thinking about what it would look like to be able to scale a business in that space. I knew that then, and even now, there are few credit repair companies that have been able to scale to size. An been able to build themselves international brands. And thinking about why, what kind of technology limitations there were. What kind of regulatory hurdles there were. And when we began to execute, albeit slowly, we fell in love with the business, ultimately being able to serve people the way that we do in mass, is a real boom for us.
Adam Young:
Awesome. And what are those early days of your business feel like? What did you and Jason do when you first started?
Damon DeCrescenzo:
So, Jason and I were in an office here in New Jersey and we'd been blessed to be able to grow our business like we had. But our first office - if I can explain it to you - was about the size of a coffin and everywhere I sat I was touching him, and him me. Which was really frustrating. But the benefit of it was, the first 1,000 people that enrolled in our business, and because of the technology wasn't even quite there yet for the fulfillment aspect of it. The first 1,000 people we enrolled, we processed credit cards, we spoke with on the phone, we dealt we cancellations. We did every single part of that process. From the beginning to the end. And while the processes have evolved, obviously as the industry has evolved, technology has evolved and our company has evolved. Fundamentally, what we do, which is improving consumers' credit scores by way of challenging inaccuracies and giving education, that stays true. And so it's helpful that we, having gone through that process, understand very well what each one of those key roles and key pillars of our business is.
Adam Young:
I'm a firm believer in leading by example and that theme is a common thread throughout all the stories of the most successful people I know. And that's when they started their businesses, they literally did everything. Like you were working in a coffin and stuck next to your partner, making the first 1,000 sales on your own. Literally almost every single successful person I know has a story like that. And so I love to hear it. And I love to debunk the fallacy that some millennials are going to go on the Internet, and then figure out how to work from a beach for two hours a week and then be super, super successful. I don't think that exists and it's really refreshing to hear these stories about how you essentially suffered, when you started your business.
Damon DeCrescenzo:
Yeah, I think that there needs to be a measure of humility when running a business. Maybe it's the kind of person that I am, but I would feel uncomfortable asking someone to perform a function that I wasn't comfortable, at the very least, being able to perform or explain myself. And in addition to that I think that people that are too proud to get dirt under their fingernails, especially as it relates to their own business, it's a sign for trouble. You need to be able to put in the long hours, put in the long thought time. But also be able to get your hands-- I know personally, I'm not speaking for anybody else. Personally I need to be able to feel comfortable getting my hands dirty in a process, to be able to be comfortable with it enough to be able to introduce it to someone else. And that's always been primary.
Adam Young:
And that's the difference between leadership and management, right there. Leaders will get their hands dirty and managers don't want to work.
Damon DeCrescenzo:
Agreed.
Adam Young:
And so that's a really profound but simple differentiation. So for those of our viewers that don't understand your industry, can you walk us through what credit repair looks and feels like from a consumer's point of view? From start to finish?
Damon DeCrescenzo:
Sure. So a credit score-- every American has a credit score and 70 million Americans have problems with their credit. So it obviously casts a wide net. And credit scores and credit reports impact so many different parts of consumers' lives. Many times consumers simply don't know. And even in examples like applying for a job, or getting military security clearance. And things as obvious as getting a mortgage or getting a vehicle or even getting car insurance here in the state of New Jersey. It impacts so much of your life. And the challenge with it is there's not a lot of understanding, awareness of them-- around what a credit score is. And then understanding and awareness of how to be able take action. And how to be able to improve those problems. An example of that is our good friend's, Credit Karma, are spending a ton of money in media that are-- is making millennials more aware that they have a credit score and a credit report. But what they don't have is a solution to when they have a problem with it. And we see that as an interesting opportunity. Our company exists to be able to build technology, information, resources, services and tools, to be able to deliver to consumers. To allow them, to empower them to be able to take control of their financial future, understand what credit scores are, make improvements for going forward. And allow us, as their advocate to be able to challenge inaccurate, questionable information, to try to get it deleted on their credit report.
Adam Young:
And I don't think most people are aware that that's even possible. Because I think there's a theme in the industry where consumers think that a credit reporting bureau or agency is actually a federal government agency, when in reality they're not. They're private businesses. And they're not concerned with your credit score, they're concerned with how they're going to sell that data to other businesses--
Damon DeCrescenzo:
Disappointingly, that's absolutely right. So one of the common misconceptions that we deal with when speaking with consumers, they're of the opinion - not all, but some - that the credit bureaus are government entities or quasi government entities. When they're not. They are ultimately just data monsters. Private or, well in this case, publicly held companies that are in competition with one another. And the challenge with it is, what they're selling is us. We are the cattle. We are their product and the fact of it is they're not - because of that fact - looking out for us. And if we're not looking out for us or don't have a liaison, an advocate, someone standing up for us as consumers then we get bought and sold all day long. And the challenge with that also is it's happening unbeknownst to us. More times than not, people don't even know what's on their credit report. Don't know the data that these organizations have on us, let alone the fact that much of that data is incorrect and inaccurate. But the challenge with it is in trying to increase awareness. Letting people know. Wiping away the misunderstandings and misinformation that's been perpetuated by the media and the Government, to be able to have a critical understanding of what credit scores are and how important they are in their lives.
Adam Young:
And so, I've seen a couple of times while we we're on the show now, a gentleman walking back and forth in a headset in the window there. You guys actually have your call center onsite in New Jersey, it's not outsourced, right?
Damon DeCrescenzo:
Yeah we do. And it's challenging to be able to scale a call center. It's a whole different animal. And certainly one that I've continued to learn and make mistakes in. And we do as an organization. It's different than simply building tech. To be able to build technology then also have it sold and facilitated by sales people and support people is a challenge. But as we continue to grow, we have our team here in Newark, New Jersey. I believe that credit restoration, the core service that we perform, is really one of our core competencies, to be able to best explain that. And when we begin thinking about allowing other - whether it be offshore or nearshore - services, companies, to be able to represent us in that respect. It always winds up to be introducing a little bit of a disconnect and so we're careful [inaudible].
Adam Young:
And for affiliates, that's a really big, positive thing. If you're working with a domestic, US call center, typically those sales people aren't going to have accents. They're going to have higher conversion ratios and close rations. Which means that The Credit Pros is probably paying more competitively to affiliates than an offshore call center that isn't as successful. How do you see that as a competitive advantage in your business?
Damon DeCrescenzo:
Well, I believe that our ability to be able to care for a user, to be able to care for a client, and give every phone call and every prospect their fair shake in being able to understand our service is critical. Credit, albeit at face value may seem, "Ah, simple, everyone's got a credit repair guy. You just sign up. It's commoditized." That's absolutely not true. There is nuance. Not only to the service that we perform and the company that we are. But the manner in which it's conveyed to a user. And so we need to make sure that the people that are working for our organization, inside of our organization and conveying that message to the user, are articulate, they understand what it is that we do. Our value proposition. And more than that, as it relates to our affiliate partners, make sure that they're respecting the fact that our affiliate partner put in time and treasure to be able to make that phone ring to begin with. We owe it to them. We owe it to our client. To be able to make sure that we're doing our level best to see that that deal closes. So this way everyone wins down the line.
Adam Young:
I completely agree with that viewpoint. When you can have all of your business under one roof. Including fulfillment, quality assurance, the call center. You're going to be able to provide better service to clients, have better close rates, and that means a more sustainable campaign for your affiliates. And so I really appreciate how you guys model your business. And for our viewers, I highly recommend working with onshore call centers to drive calls into them. Specifically because it's going to be easier. Probably better payouts. And it's going to be just a better relationship with the people you're selling calls to. Also a lower credit risk. Because they're located onshore instead of offshore. And so they're just better partners in general.
Damon DeCrescenzo:
Agreed.
Adam Young:
Speaking of affiliates, what are some things that you guys look for in affiliates? And what are some things that affiliates should not do when driving phone calls?
Damon DeCrescenzo:
That's two good questions. So what do we look for-- so 90% of the business of The Credit Pros is driven by way of performance marketing, strategic partnerships. We do a little bit of B2C brand protection, on paid search, etc. But my background was the establishment and then scale of performance marketing relationships in businesses as well. And so that's been critical to our company's growth. Since inception. We really make sure that our relationships with our performance marketing partners are tight, and that we're trying to communicate as best as we can be. Because I've been on the other side of that as well. I know that it's challenging and sometimes frustrating to [audible] charge your phone costs, spend a lot of money in the beginning of it, and to be able to only see it not close on the back end because of the ultimate closing partner. Can be really frustrating. And I get that. And we dedicate a lot of resources. Both through technology and NQ capital to make sure that our B2B team is making sure that relationships are solid and in place. What we look for in a partner is consistency, number one. Considered pliability. Making sure that they are okay with having conversations frequently. To be able to iterate quickly. To be able to find what's working and what's not. And consistency of-- making sure that the tone of phone calls that are coming in, or leads that are coming in, is, even if not volume basis, is a good quality that we can build around. That we can understand that if it's here today, and it's working for the partner, that most likely it'll be there tomorrow.
One of the inherent challenges in scaling a business B2B / B2C is that we have the risk of a partner going away or having a problem. And us losing that top of funnel. And so making sure that we're performing with respect to being a quality partner. And they are understanding what that means with respect to deliverability and reliability. That's critical for us. One of the challenges, and you had mentioned what a partner should not do. As far as I'm concerned, it's finding different ways to be able to fill a bucket, to me is always a pain in the butt. And what I mean by that is, sometimes some of the partners that we work with will find a great vain of delivering valuable phone calls and leads to us. And then think, "Well, let's try to scale that relationship really quickly and throw some bad in with the good." A lot of times, it's challenging to be able to catch that really quickly. If they're a new partner or sometimes an agency, or an affiliate network. They are dealing daisy chaining phone calls, or daisy chaining partners. And we run the risk of some of the bad slipping in with the some of the good. That really does much to eliminate whatever good will has been established between ourselves and the partner. So we're always trying to be mindful of that.
Adam Young:
I think some things that affiliates aren't always aware of when they're coming over from traditional CPA to pay per call. Is the fact that humans have to be available to answer the phone. There's no circumstance where you want a call to come in that's a high value lead, and not having a human immediately available to answer it. And so what happens is, you then staff for the amount of calls you think you're going to have. And if affiliate partners are not consistent or don't communicate, you end up overstaffing. Which is extremely expensive. Or a bunch of bad calls that you weren't aware of come in, and it costs a lot of money on the human front. And so that's why, different than normal CPA, pay per call quality is always extremely important. And the return on investment from having really high quality calls, is having really long term campaigns. So if you deliver some amazing calls to The Credit Pros that are consistent. Maybe it's 50 calls a day. That campaign could run for 24 months, 36 months. A really long time. And so you can build a long term sustainable business by delivering quality instead of looking for the fast buck. Which is what a lot of affiliates do.
Damon DeCrescenzo:
Yeah. And also, one of the other things too, is we don't mind trying new things. But sometimes partners need to understand that there's the human resource, the human capital aspect of it that you had mentioned. It's really easy to gum up the works. If they're trying some new fangled means to be able to drive phone calls in mass, that hasn't been tested or proven, and could very well wind up to not be productive. Ultimately, I'm not sure I'd want to gum up my call center to be able to flood with unproductive phone calls that we're rolling the dice on. Now it can happen, and that's fine. Because the benefit of phone calls, self evident, is the fact that we can very quickly understand who's on the phone and if there's intent. But without an appropriate communication channel with a new partner, it could wind up to get hairy fast.
Adam Young:
And so that's the moral of the story, right there. If you want to test new traffic and you want to do new things as a publisher for pay per call, give the buyer a heads up. Talk about how many calls you're going to attempt to send. And then get that direct channel of communication open so that you can get feedback from those buyers. Maybe you'll change your ad slightly and that campaign works five times better. That's why communication is so important. So I appreciate your transparency when discussing this. Because I don't think that a lot of affiliates communicate as they should with account managers. And it's something that I'm a huge advocate of. Because if you just work with people they'll usually help you.
Damon DeCrescenzo:
Agreed.
Adam Young:
So let's talk about quality assurance more. What's the hardest thing to manage about your quality assurance process at Credit Pros?
Damon DeCrescenzo:
Well, let's talk about top of funnel, point of sale. The amount of phone calls that are coming in every day. We'd very much love to be able to QA every phone call, to be able to sniff out problems. But as an example, we have a quality assurance department that uses some [inaudible] technology that we've built, to allow them to listen to phone calls, listen for issues, throw up a flag. And when there are issues, whether it be in our internal sales process, a compliance issue or partner issue where somebody's sending in some sort of a bad phone call on a repetitive basis. We're able to sort of get in front of it before there are any other issues going forward. And being in a regulated industry we're always on the lookout for any sort of compliance violation. Whether it be by our partner, which in some cases are acting as our agent, or on our team. And it's critical that we get that right.
Damon DeCrescenzo:
One of the ways that we've chosen to augment that process is really trying to get the sales people in a direct communication, by way of technology, with our marketing department. And so through dispositions it allows us to be able to send really important, contextual data about the phone call, as much as we can get-- contextual data about the phone call to our marketing department. Let them know that there maybe a problem - and one problem is okay, more than one problem is probably a pattern - that we need to be able to investigate, find the root of, and hopefully improve. Again, the benefit of phone calls as a business is that we're able to do that much faster than working with a partner. They send in 500 short form leads. And you have to hopefully reach out to some of them, see if there's bounce backs, see if the phone numbers are dead. It's a little bit of a longer process, than as opposed to just listening to a quick phone call and finding out whether or not there's some hooky stuff going on.
Adam Young:
So again, quality is key. And something I want to point out directly to affiliates in pay per call if you're not in pay per call yet and are thinking about moving into it, is that these buyers are listening to the calls and they're going to know if there's a problem. Within 12 hours, 24 hours. Whatever that time period is. But I guarantee you one thing, it's shorter than the payment terms. And so if a bunch [laughter] of bad calls come in, you're not going to get paid for them. Especially if you don't communicate. This isn't like CPA, like you said. You can't send shitty leads and then hope you're going to get paid for them. Bad calls you know immediately and it's just simply not going to work. And that's why communication is important. I don't want to see anyone not get paid because they're trying some new marketing method. Just talk to your partners and they'll usually work with you.
Damon DeCrescenzo:
Yep.
Adam Young:
And so it's literally that simple. But you just can't-- you're just not getting paid if you send garbage. And that's the biggest distinction between pay per call and other forms of CPA.
Damon DeCrescenzo:
Indeed.
Adam Young:
So what are some things that people should watch out for in the credit space? Maybe an affiliate is trying to set up a new campaign and they're thinking about how to do it. What are the things they should be on the lookout for to not accidentally drive poor quality calls?
Damon DeCrescenzo:
Well, credit repair-- usually people don't wake up in the morning and say, "Hey, I need to get a new pair of sneakers and I need to get credit repair." It's usually as the result of a negative event. A negative credit event. Whether they were told no in trying to get an apartment, or told no when trying to get a car. Or were quoted on creditcards.com for 19.9% interest rate with no-- with $400 annual fee or whatever it may be. Because of their poor credit. And they've become frustrated. Ultimately, those are our best clients. They're people that have a unique and a very real pain point that when we speak with them, we can find out and try to build a service to alleviate that. If it were me and I were a marketer, I was trying to go find these people. To be able to look on the periphery. To be able to look-- what kind of other financial services? What kind of, as mentioned earlier, credit related products are being sold, where these people tend to pool? Look, rent-to-own buyers, subprime auto buyers. People that go get a Fingerhut card is an example. These are all the targeted people in that periphery that we would want to speak with.
And I think that there's a deep well against 70 million Americans with problems with their credit. A really, truly deep well of people that haven't been approached. And in addition to that, piggy-backing perhaps on the good will of certainly marketing dollars of some of the big national brands that are saying, very loudly, "Hey, this is what your credit score is and this is what the issues are." Because again, the-- our counterpoint to that is they're not providing a follow up, a solution to it. And so if it were me, again, if I was taking a look at-- we'll use Credit Karma as the example. Credit Karma and millennials, they are-- if they're on Credit Karma and understanding what their credit score is. Because by definition, that's what they do. If we're able to take those people and then a cohort of them that you would presume to have problems with their credit. To me that's a no brainer. Those people have an issue, understand there's an issue and don't have a solution to it.
Adam Young:
So credit repair literally hits on all the cylinders. You have negative emotions which are 10 times more powerful than positive ones. That's people who are frustrated and upset that they can't get something that they want. Typically, the purchase they're going after is something that's most important to them in life. You got a mortgage, you got a job, you got auto insurance. Just one of the key things that people need. It's a huge audience of 70 million people that have credit issues and they're uneducated. And all of those people are on the Internet and there are some great businesses out there that want to buy the traffic, like Credit Pros. So that's literally a holy grail situation for affiliates that want to get involved. And so if you guys aren't working on credit repair, this is an amazing space that I don't think gets enough attention. Because the opportunity is just absolutely massive.
Damon DeCrescenzo:
I agree with that. And in addition to that, it's almost like it's the perfect time. Things are dovetailing. Regulatory environment. As you have mentioned, a critical knowledge by way of the Internet that these tools exist. That credit scores are important. Again, with millennials and student loan debt. People getting wracked by problems with debt. To me it's a perfect opportunity to be able to present our service. And it also speaks to one of the reasons, if not the reason, we've been so successful and growing at the pace we have.
Adam Young:
So what do you think is changing in the credit repair space? How long is this opportunity going to last? What does the future look like?
Damon DeCrescenzo:
Well I believe that the credit bureaus themselves, Experian, Equifax and TransUnion are legacy companies. Publicly traded tremendous companies. But the banks that use them, and ultimately the driver of the engine of the economy, is the lending Bank of America, Citibank and Chase. They use the data from these credit bureaus. And while there are companies that are trying to build new risk assessment tools, new risk algorithms to be able to be better predictors of risk. The fact of it is, these organizations, these massive, massive, titanic size organizations have so much invested in technology that to be able to make a change to a new system, the reality of it is it's not going to happen any time soon. And so from that perspective I expect the credit repair space as a whole to be able to continue to grow. Credit repair though is a challenging business. This is why there are only a few credit repair companies that are in the performance marketing space or have scaled as a whole. I don't expect that to change because the process is a challenging one and barrier to entry continues to be a little high. But the regulatory environment is ripe. The time is now because consumers understand and I'm just grateful that we are in this space. That we are right now. To me it just feel like serendipity. The perfect time. The perfect opportunity for the perfect captive audience.
Adam Young:
In a growing space, with a long timeline. Sounds like an amazing opportunity for affiliates to get involved in.
Damon DeCrescenzo:
Agreed.
Adam Young:
So if people want to do business with The Credit Pros, how do they get ahold of you? How do they start? What's that process?
Damon DeCrescenzo:
So take a look at
CreditRepairCash.com
,our performance marketing facing partner website. Our business development team will get in touch with you there. If you'd like to learn more about our service
TheCreditPros.com
, please take a look. Learn a little bit about us and if you'd like to sign up I'd love to be able to help whoever is out there understand more about what their credit scores are, how to be able to improve them and be a client for life.
Adam Young:
Awesome. Well thank you so much for joining us on the show. We really appreciate you taking the time.
Damon DeCrescenzo:
Thank you very much. I really appreciate it. Good luck with everything. Thank you for learning about our business.
----
Thanks for checking out the Pay Per Callers Show! Let us know what you think by joining the conversation and leaving us comment. If you liked this episode, leave us a like and be sure to subscribe to make sure you never miss an episode!
This episode of Pay Per Callers is brought to you by Ringba Call Tracking and Analytics. See how Ringba is inventing the future of calls at Ringba.com.
Last edited: