Learn how to succeed in the financial lead generation space with Anthony Sarandrea and Josh Elizetxe, founders of All Finance Leads.
Watch on Facebook
|
Listen to the Audio Version
Show Notes
What to look for in a business partnership: persistence, able to implement, consistent, similar mindset and personality.
Have fun and make clear communication a priority.
Look at your business from a macro and micro level.
Think long term to get better results now.
You don't have to agree to effectively solve a business challenge.
Understand what works best for the business actually servicing the customer and work backwards.
People want to deal with people, not machines (or forms).
You will need to take a different marketing approach to get someone on the phone. Create urgency, set expectations and education your callers.
Pay attention to call center hours, concurrency and capping.
Understand how businesses value an inbound call and how they extract value from it.
Develop strong relationships with your clients.
The Finance vertical is long-term, high-value and has a lot potential customers. Financial services includes a wide range of products and customer types.
Consumers pick up the phone when they need something done. This is especially true for financial products and services.
Educate the consumer and provide unique products that fit their needs.
Customize the service offering for the customer and consider their long-term value (ex. What products and services will they need 5 or 10 years from now?).
Bridge the omni-channel gap with calls, emails, live chat, etc.
Understand where the customer is at right now and how you can help them.
Don't be intimidated by competition -- be more creative!
Find and recommend complimentary products for their unique situation.
Be obsessive about segmentation and learning about your audience.
Immerse yourself in the customer experience.
Listen to calls, ask more questions in forms, follow up with callers directly.
Don't be intimidated by competition -- be more creative!
Advice for Affiliates: Get involved in a long-term and big-ticket vertical.
Focus on improving the yield of each call by providing more value to customer.
As an affiliate, you tend to get treated more fairly with Pay Per Call.
About AllFinanceLeads
All Finance Leads helps clients who need customers in all financial service verticals, including debt settlement, debt consolidation, debt relief, credit repair, reverse mortgage leads, refinance leads, IRS tax debt relief leads, and more.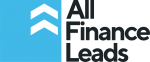 A rapidly growing business in the financial sector, All Finance Leads is led by an expert team with year of experience in performance marketing, lead generation, and business development. We believe in providing intrinsic value to our customers, developing a keen understanding of the market, creating strong relationships with our partners, and constantly driving innovation.
Website:
https://www.AllFinanceLeads.com
About Anthony Sarandrea
Anthony Sarandrea is an entrepreneur, keynote speaker, and philanthropist. Anthony is recognized as one of the top lead generators in the world, running a team that specializes in driving thousands of inbound phone calls daily across a number of verticals. He is passionate about giving back and using his talents as a digital marketing expert to provide as many entrepreneurs as possible with the proper tools to succeed.
LinkedIn:
https://www.linkedin.com/in/anthony-sarandrea
Email:
anthony@allfinanceleads.com
Personal Website:
http://www.anthonysarandrea.com
About Josh Elizetxe
Josh Elizetxe is an Internet advertising veteran and successful serial entrepreneur. Josh is a sought-after company advisor and Angel Investor in the software (SaaS), e-commerce, and advertising technology industries. With an uncanny focus on data-driven strategy, his work has resulted in over $1B in proven enterprise value.
LinkedIn:
https://www.linkedin.com/in/josheeeeeee
Email:
josh@allfinanceleads.com
Personal Website:
http://joshuaelizetxe.com
Episode Transcript
Adam Young:
Welcome to the Pay Per Caller Show. My name is Adam Young with Ringba. And today we have the CEO and founder of All Finance Leads, Anthony, and his partner, Josh. These guys are a leader in the finance pay-per-call space. Their business is rapidly growing. They're amazingly intelligent guys, and we're really grateful to have them on the show today. Thank you for joining us.
Anthony Sarandrea:
Thanks for having us, Adam.
Josh Elizetxe:
Thanks, Adam.
Adam Young:
So what I need to know first exactly is how did you guys meet?
Anthony Sarandrea:
Oh. It's a good story actually. Yeah. We met back in college, we were two internet entrepreneurs, and just connected a vibe, and going back almost a decade ago, and just stayed closed ever since, and partnered up along the way, and been having fun ever since.
Josh Elizetxe:
Yeah. And there's another layer to that story, so. There's a lot of people that talk a lot in our space. And I guess it's unlike any other space, but after a while you recognize patterns in someone who is persistent and can implement and just recognize that there were synergies there in an operational capacity as well, and mindset. And then personality is important as well. So we've known each other almost eight years now. And so over time you build a lot of that-- you kinda know what someone else is thinking. And so it makes sense to partner with people like that. It's kind of like jumping into a marriage, you want to kind of know the person beforehand or not. But it usually helps, if you will, if you kind of let it marinate.
Adam Young:
I noticed the first thing Anthony said was you guys have a lot of fun. So I'm assuming in your line of work if you're having a lot of fun, it's not really work. You're just building and exploring together.
Anthony Sarandrea:
Yeah, I think that's a great point. I think for us it always starts kind of with an intrinsic side, which is helping people. And we get to do it on a massive national scale even international scale every day. And that's a lot of fun for us to knock down walls and then figure stuff out along the way.
Josh Elizetxe:
We also have a lot of fun outside of that, so I think it's very important to highlight that the fun doesn't stop. We enjoy competing. We enjoy innovating. We enjoy leading our teams. But we also enjoy having a great time outside of work. So I think that's an interesting and rare dynamic to be able to have fun both on-screen and off-screen. And that's something that I think we're very grateful for, we're very appreciative of, and communication, of course, is a big key of that. So aligning our vision, I think a lot of co-founders and partners kind of find the break, what their vision changes. And they don't communicate that vision or they don't adapt along the way. And then obviously we are fortunate to be in a space is ever growing. And we're continuing to push the envelope of innovation and what we expect from our teams. So all of that together, it's fun.
Adam Young:
That's amazing guys. It's good that you're able to pull it together and create such a strong relationship. And I think for a lot of co-founders out there that rush to get into business because they're excited about an idea or starting a new venture, they don't take enough time to really understand who they're getting involved with. And that's really the biggest piece of the puzzle. If you have a great team, it doesn't matter whether you're in pay-per-call or you're selling used cars. It's completely irrelevant, right? You're going to get an amazing outcome when you have really good people.
Josh Elizetxe:
I call it mental masturbation. And so, no, people get together and everything sounds good at the coffee shop and on a whiteboard. And it's like really exciting. And it's like, "We're going to take over this world. And if we just get 1% of the market--" And it's just really exciting when the grit has to come into play and you have to persevere and compete, you realize that it's not all roses and butterflies. But if you're crazy enough, if you're entrepreneurial enough and insane enough, you'll kind of find happiness in that joy of achievement type of deal. And so the pursuit becomes really exciting. So yeah, I'm glad you bought that up because we catch ourselves sometimes. And I think I am known for really going into those deeper rounds where I'm thinking like 10 years out. So I have to-- Anthony's really good at also keeping that balance with me where we're like, "Okay. Let's look 3, 5, 10 years out. And then what do we need to tell the team for next month?" And like, "What does that look like?" It's very important to be able to zoom in and out.
Adam Young:
So how do you guys resolve disputes and disagreements between yourselves when you're not seeing eye to eye on something?
Anthony Sarandrea:
Yeah, I think that's a great question. I'll grab that one. For us, I think, we have put our personal relationship first over business. And I think with that comes a deep level of care and understanding more than, "What's producing money? What is producing growth?" It's, "What's producing personal growth in our personal relationship?" So really it's kind of a simple answer. It comes out of communication. I think we communicate on a very, very deep level. Whether it's on a very intellect level or very high emotional intelligence level, where the two of us are very good at putting biases to the side and great at kind of laying everything out on the table and saying, "Here's what we're working with. Let's solve this together." So it's kind of like going into any dispute or any challenge and saying, "We're going to figure this out. We're going to figure it out together. We might not agree. We might not leave with-- one more of my point's getting hit than yours, but we're both going to win. And we're going to win together." And I think it's going into it knowing that we're going to win at a solution or disagreement together that kind of allows that entire process to be a lot less turmoil, if you will. I don't know if you have anything to add to that.
Josh Elizetxe:
Otherwise I think if we can't solve it that way we fist fight.
Anthony Sarandrea:
That true.
Josh Elizetxe:
And generally Anthony's a lot quicker than me, a lot more flexible. Shorter, he can get low.
Anthony Sarandrea:
Shorter I can get low.
Josh Elizetxe:
It depends. We'll fist fight. I always like to say a good business partner is a good friend with benefits. In our case the benefit is being able to build a long-term business together; make money together. That's a great relationship to have. And then you look at business partnerships nowadays they, a lot of them, outlive marriages. And so you have to think about how are you going to get that communication too. I like to draw on the awkward. I'm known for calling elephants out of the room. I enjoy that. I get a thrill out of it. So that I think opens the conversation. And Anthony is really good at not shying away from that. So once I bring the elephant up, we're like, "Okay. Let's talk about it." And we'll talk about it. And it's very important I think that as leaders as you go to your team, it's important that the team knows especially if you're attracting A players, they want to know that the coaches have experience, they can get their hands dirty. And that they're all on the same level communicating vs having kind of like a mommy-daddy type of role where one agrees, one disagrees and they're always bickering. Often it creates an unstable environment and that's the last thing you want when you're recruiting top talent.
Adam Young:
Tell us about what happened in the discussion that made you say, "Let's get into pay-per-call."
Anthony Sarandrea:
Yeah, great question. I think it came from both of us on an agency background, agency side. Seeing the challenge of companies to either, A, have the mature sales process built out on the back end to actually monetize leads. And then, B, on the form fill side the challenge of contact rates and increasing number of whether it's people's phone getting blown up or they get inundated with emails or ads or things like that. So for us, we kind of had the inside look to see what runs a business from the back end, and then focusing on our efforts on the front end really with the back end in mind, if that makes sense. So it wasn't how cheap can we drive a lead? How many leads? How many phone calls can we drive? It was, "What's going to be the best for the people actually servicing leads?" And then work backwards and for us it was ultimately a phone call because they got the body on the phone, they're able to have a better close rate be able to monetize them a lot better, which theoretically adds on the front end to be able to get the highest value for those calls, things like that.
Josh Elizetxe:
I think. What I recognize over time is that-- because I was in affiliate marketing and straight up affiliate marketing even in high school. And I recognized that what businesses wanted were customers. After a while recognizing that the value, especially for service-based industries, forms are antiquated. I wish they would just go away, but changing consumer behavior takes time. But it almost ends up-- you fill out a form and it ends up on a phone call regardless. And so after examining and seeing that across all different industries, it's like, "Why can't you just cut out the middleman, which is the form, and get a hot body on the call?" People at the end of the day want to deal with people. They don't want to deal with machines. They want to use machines to help them communicate with people. That's why I don't really believe in this whole AI taking over the world to the point where there's no human interaction. We're always seeking that human interaction, so why not close the gap? And so we figured we could do this by going straight to the call. And even though it takes a lot more thinking around how you [inaudible] someone uncomfortable enough [inaudible] website for them to pick up the phone and call, especially when you're going across different industries and then when you're going across different demographics. Trying to get each one of those cohorts to feel comfortable enough to pick up the phone. But we know at the end of the day if we can drive hot callers, hot customers on the phone to our clients, they are going to succeed. And at the end of the day, it has to be a win-win all around. And the customer likes it too because they're getting their answers right away in real time. And if it makes sense, they're able to sign up and do what they need to do. So I think it's a win-win all around.
Adam Young:
And what were some of the biggest lessons that you learned when you started in the pay-per-call space? Maybe some of the most painful mistakes that happened right when you rolled up?
Anthony Sarandrea:
Yeah, I think some challenges revolve around what Josh just talked about which is it's a completely different-- you have to approach marketing in a completely different way to get someone on the phone, and whether that's creating urgency to do that or setting the expectations. I'd say some challenges would be someone getting on the phone and they didn't really know what the heck they were calling about or what they were talking about or being fully educated on the service they were about to be pitched, which is again comes back to the focus on the backend and being able to monetize those calls in the best way. So I'd say that's one challenge. Another one is, and it's still an ongoing challenge, it's just the limitation of call centers of the hours that call centers are on vs forums that can run 24/7. That's something we're always challenged with and [inaudible] media buys after hours or things like that. [inaudible] some of the solutions we found [inaudible] benefits [inaudible].
Josh Elizetxe:
There's one that I think about a lot it's how companies value a call. And how they handle the call. So that's a huge-- that's literally 50-hour discussion on it's own but every company's different, but how do they value a call and how are they able to extract value out of that call? So we realized that we have to train a lot of our merchants and the companies we deal with on how to better handle a call and bridging the gap between what [inaudible] advertising is and what the [inaudible] is? And then what the script is on the phone, the IVR in between, making sure that there's congruence seen across that, it's going to make everybody more money. And we're in bed with a lot of the clients who had the scale that we look for and understood the value in developing that type of relationship. And those have been the companies that you'll be making tens of millions of dollars for because they recognize the value of figuring it out. They know they don't have that totally figured out, where in other states it's like okay, when a sale comes through on e-commerce you can track that. But a call is a lot more subjective in how you handle it, so the more granular we go, that's where we were taking a lot of stuff in-house on how we manage calls. A lot of our technology [inaudible] in-house and leveraging the best that we can. We can go include in that to figure out how we can build a [inaudible] that enables our clients to plug into that. Also publishers [inaudible] I think the result is [inaudible] which is yield optimization, we're able to pull more revenue out of a call for publishers as well as for the advertisers without messing up that supply chain too much.
Adam Young:
One of the things that I've noticed about the pay-per-call space is it's growing rapidly and it's at the very beginnings in my opinion of where it's going to be. There are not tons of demographic targeting. People are not getting sophisticated in those text ecs like you described yet. It's at a very early stage and for an industry which is so large, it's a really exciting place to be. And so I'm very excited about our clients and the growth we're seeing and their companies that are growing. And I just think there's a ton of room to go around in the pay-per-call space. And it's about to move international as well. So there's endless opportunities for people that are attempting to get into it. What interests me a lot though and what I would like to understand is why you guys chose to focus a 100% on a finance vertical?
Anthony Sarandrea:
Thanks. I'll let you jump in after this because I think you have a little bit more industry background [inaudible] and growth. But for us it was that long-term thinking. [inaudible] even back to what I just mentioned, how can cheap can we drive a lead. And things like that in our opinion are short term thinking. We're focused on the full funnel as more long term. Same thing with the industries we're in. So are these industries going to be around for the next 30, 40, 50 years? What's the value of the customers in this? Where are the trends headed, which you can talk to a lot more on numbers but, that's what kind of solidified our feet in finance vertical.
Josh Elizetxe:
Yeah, I think it's something that consumer behavior is, since the 1920s when credit cards were introduced, households have continued to utilize credit cards and different financial products, whether mortgages, reverse mortgages, refinancing, car insurance. And so that financial landscape covers a very, very, very large overall market. And the other thing is we see the behavior particularly with anyone under 50, 55 years old, is that we pick up the phone and we call when we need something done. Generally, I don't get called anymore just saying like, "Hey, how's it going? Let's chat for an hour or two." Unless you're dating, and you just sit there and talk for three hours about nothing, generally you're picking up the phone to get something done. And so we recognize the value of the phone call. I think the value of the phone call has actually gone exponentially up because people are now using their phone for very high-intent usage. And we recognize that if we can also-- the financial space has kind of a reputation, at least in the affiliate world, of being kind of grimy, a lot of the [inaudible] where people are just bidding on keywords that don't really have high intent and I've gotten value. So we recognized we could either shy away from this very large opportunity because there are a lot of established players and it kind of comes off as grimy and saturated, or we could do something about it. And because of technology and because of the way that people consume information now at their fingertips, we know that we can educate someone holistically. So it's like, for example, the other thing we thought about is, "What is something that's recession-proof?" And you look at Warren Buffett's holdings and he's got AMEX, he's got McDonald's, he knows that generally people like to eat bad, you know they like to eat food that tastes good it's not very good for them. AMEX, Wells Fargo, people like to take out mortgages. Owning a home is the American Dream. Then, should I go anywhere, taking on credit card debt is very natural, it's only growing and growing. So there's a hundred different service areas that we can focus on within the financial umbrella but it tells us very similar stories. How can we help Suzie Q ideally save money so that she can utilize that money much more? And sometimes saving someone $50 to $100 by refinancing a mortgage or getting them a better rate on car insurance, that enables them to, instead of taking out a second job, they're able to spend more time with their kids. And we see those testimonials coming in left and right. So we know we're making an impact there. And so I think it's very important for us to help educate the market as a whole, the consumers, and then get them financial products that make sense for their unique situation, that's very customized. And then we make our money by connecting companies that match our rigorous rubric of becoming someone who does business with us, and then being able to feed that to the publisher and saying, "Look, if you're currently driving financial leads, whether it's credit cards, finance, refinancing mortgages, anything, talk to us because we see the customer as a client, a whole picture. And we're going to build more out of that client than anyone else will." Even in the end company, if it's LendingTree, they've only got a few products that they're going to push down that person's throat, they can't look at that as a holistic because it doesn't benefit them. It does for us, it does for our publishers, and ultimately we're creating a better picture for our customer.
Adam Young:
So tell me how you're leveraging business process and technology to accomplish some of these goals in a way that affiliates that are watching this could learn from and get new ideas from for growing their business?
Anthony Sarandrea:
Yeah, great question. I think one major way we're doing it is understanding that an individual that fits a specific demographic or they're in debt, what other complimentary products are not only a good fit for them but potentially the right fit for them. So just because you're getting in front of someone with an introductory mortgage refi or something like that, that might not be the best product for them at this time. So I think it's matching people to the right products and then also after that. So someone's in debt, they get help with their settlement, and then they get help with their credit score, and then after that they may need-- now they can qualify for a refinancing. Something along that where we're looking at the person's life journey or looking at them over the next five years, what are we going to do with them vs, like you mentioned, sniping someone at the bottom of the funnel where they searched competitor in the running ad that gets in front of them, they call us and we kind of bait-and-switch them.
Josh Elizetxe:
We're using technology like Ringba, obviously, for our call routing and all of that. We're using technology on the front end to understand when they get into our email list, someone comes in and they're a single mom trying to save money on groceries, how do we zoom out to understand that customer or that client as a whole, that consumer? And saying, "What else are they consuming [inaudible]. Do they owe money to the IRS, how can we help that and how can we break the taboo?" Another thing we're constantly looking at is messenger bots, live chats, how can we bridge the gap between a web visitor and a phone call which then could become a customer of multiple service products? Live chat is kind of a soft way to warm them up for a call so that they don't want to-- they're afraid to hop on the call right now, they're at work, but, "I want a couple questions answered. Do you guys cover this?" And it's like, "Yes, we do. We can help you with that. Would you like us to schedule a call?" Bridging the gap I think is important. Messenger with Facebook, they can offer free live chat using Messenger. There are a lot of free solutions; you don't have to spend any money. But I would challenge any affiliate to think, to zoom out a little bit from your customer. If you have a very targeted blog and it's about the best credit cards for a small business, zoom out a little bit. Why is someone looking for a credit card if they're a small business owner? They might be in debt. They might need a working capital loan. Whatever it is, they may have financed their house to pay for their business. How do you zoom out? They might be going through a divorce. There's so much going on going on that if you just zoom out one level and add a section to your blog that talks about that level right before that area that you focused on and right after it, and talk to us and we'll show you exactly how to monetize the back, the front, and the center. Because right now you're myopically looking at it and only waiting for people to get into this zone before they could call or before they can do something. Open up these sides. Try live chat; it's totally free. Man it yourself if you have to. Give them the phone number. You'll see that the rates of people picking up the phone and getting on a live phone call will skyrocket and then challenge the idea that form fills are the only way that you can make money. There's way more potential getting someone on the phone than there is in getting a form fill in the middle of the night, people lose it, they don't get back to them, another company does. I'd rather get that exclusive on the phone because you can only be on the phone with one person at a time and one company is who they're calling at a time. I'd rather go for that; the conversion rate is going to be a lot higher. So those are some tips I'd give to affiliates.
Adam Young:
I think that those live calls are amazing as opposed to leads too because the intent is there and you can't resell a live call 36 times to a bunch of other vendors; it's never going to get saturated. That call is worth so much more money. And I love what you said about the fact that people don't pick up the phone anymore to just randomly call; they do it with intent and purpose. And so, intrinsically, the value of phone calls is going up and going up substantially. So that adds just another layer of excitement to the pay-per-call space. In tandem with that, what advice would you give to a brand new player that's looking to get into the pay-per-call space?
Josh Elizetxe:
Yeah, so I would say it's obviously a very competitive space. But I actually, and we do this now in the company, we seek out competition. We love competitive markets because it provides an opportunity, one, we get to piggyback off of the existing behavior of the market and we get to make things better and that's really entrepreneurship and innovation at its core is making something better. And so, the first step would be if you're not in the financial services space, think about how you can use the skills you built, whether it be at buying SEO or AdWords and how you could you apply that to a market that is ever-growing like a financials services space. Particularly a space that is going and see your money advisor and sitting down in person to signing up for a LendingClub account online and managing all your money online with one click. There's a book called Where Are the Customers' Yachts? And it talks about how Wall Street makes money off the backs of Middle America who have no idea where their money's going, what it's managed, because they're intimidated by learning about stocks. They're like, "I want to learn to learn about stocks." It's not learning about stocks, it's about learning where is that customer at right now. So if you're in a BizOps space or if you're in a similar space, this is a great opportunity for you to add that layer where it's like, "Hey, you're looking to get a house but what about your credit score?" Or, "What about fixing your debt to income ratio? Let's look at that first so you can get a better house." Selling them on that vision, the future. And it's very easy to add that to one of your existing-- what you're doing right now. And then I would look at, think about some of the financial products you use on a day-to-day basis and that you trust, and recognize that there's an opportunity to recommend that to your readers, to your visitors, to your email list. And then, of course, anything between that we're more than happy-- one of the things we do a lot, we're very selective with the publishers we work with. We are still kind of high-volume. We generally work with those publishers just because of the stage we're at but we also like to help-- we had a publisher the other day who has a huge personal finance blog and was just running AdSense. And you've got to recognize that if you're running AdSense, the only reason you're making money is because someone like us is buying ads on there and making a lot more on a call. So cutting out, you don't have to cut all at once, but think about your monetization, how you're monetizing each click. And how can you inject the financial product in there that'd immediately allow you to outspend all the other affiliates. There's a lot around there and I would say just don't be afraid, don't be intimidated by the competitiveness of it. If you're in weight loss, if you're in BizOp, if you're in any other space, this totally makes sense. Home services, right? If you're doing a lot of roofing, a lot of home service-type of work, this is perfect. Even solar. People are in the mindset of investing in their home and so they want to see that investment. So getting a reverse mortgage or getting any of our financial products through our system, we've got the direct line to be able to offer those services/ So talk to us and see how we can look at your click as a person, because there's a person on the other side of that computer and that person has a story. And how can you look at that story, help them out, and make money in the process?
Adam Young:
Tell me more about some of the specific skills that you guys have learned over the years, through trial by fire, that have helped you become successful in the pay-per-call space and just business in general.
Anthony Sarandrea:
I'll start off one and then you jump in and I'll chew on that a little more. But I'd say personalization-- or segmentation, excuse me, to an obsessive extent. So we kind of become, I always joke we become method actors when we're learning about, even if it's a segment within a segment, so it might be someone in debt but it's someone who just got divorced, or it's someone who is going through their [inaudible], or whatever that is. How many times are they getting calls? What are they feeling like when they're getting calls? Or if they're married, are they telling their wife? Are they not telling their wife? So that, I think, bleeds through in our copy and our segmentation of some of the targeting you're allowed to do whether it's on Facebook or whether it's on the email journey we're taking people through, so I would say a big learning point for us in maturity has been understanding the different, what is called subsegments, within what other people would group as one, and treating each individual as different as possible. Ideally, in a perfect world, the flow is completely unique from you to me, even though we might be the same age, we might have the same affinity, we might be doing-- there's just one little thing different than us. I want to touch on that, I want to speak to that because it's going to convert me into something with the-- I'd say increasing the difficulty to generate leads, generate calls in today's world vs a year ago, three years ago, five years ago.
Adam Young:
So wait, before you answer, so are you actually role-playing this stuff out? Are you making a list of customer types and figuring out who they are as people, where they're at in life, how they're engaging? Give us some more detail on exactly what that process looks like because it's very unique.
Anthony Sarandrea:
Great question. I have even gone as far as being late on medical bills on purpose to see what the process looks like. How did I get by debt collectors? I'm not joking, I'll have my friends call me fifteen times throughout the day, say, "I want you to call me fifteen times every single day." I don't want to feel what that feels like. I want to feel the anxiety of my phone ringing. I don't even want to look at my-- it got to the point where I didn't want to look at my phone anymore, I didn't want to check my mail. Things like that where now I could really understand where that customer is at. And then trying to go even deeper into that, right, and saying, "Okay, yes a divorced person, that's a segment within someone who's got debt. But what about a divorced person that's also gay?" I'm just making something up, "What does that person feeling differently than a straight person?" And again, I'm just using silly examples here, "One has three kids vs two kids," you know, age difference. And how drilled down can we get to talk to this person so much differently than this person, even though at a surface level they're the same individual. But yeah, we do role-play. We do get very deep into our segmentation.
Adam Young:
Interesting.
Josh Elizetxe:
It's something that everyone could do, by the way. When I'm writing our copy or when I'm training our copy team, I always say, "Why is someone wanting to lose weight?" Or, "Why are they wanting to get their roof done?" Or, "Why are they wanting to get solar? Is it because the next door neighbor has it? Is it because they're environmentally-conscious? Is it a hybrid of that?" Trying to understand the psychographic of the people that are visiting your site, you can do this very easily. You can either listen to the calls, if you've got form fills, add another question in there; you can follow up with leads and ask them why they were doing it as quality assurance. And so that helps in producing copy and zooming out and saying, "Oh, this [inaudible] because they recently got out of a relationship and they want to build their self-confidence and they want to go after someone who was maybe, better off for them." And so then all of a sudden you have a story there of, "This roofing is not just another roof, this is going to have all your neighbors envious of your new roof and they're going to come asking you, even the one you don't like across the street, is going to come and ask you 'Where'd you get your roof done?' and they're going to want to do it like you. And they're going to pay more because our sale's ending today, but you'll be able to recommend them and we have a referral program for customers." So being able to tell that story and getting in the act is really important and something that we use across the board from training. We try to train-- you know anthony spends time with our call floors trying to get the people to understand how to speak to our customers, IVRs, landing pages, it goes all the way across, all the way if we can get it, all the way to the guy who's actually installing the roof and who's there with the customer. The more data we can provide, the more custom-tailored experience, and people are getting more and more expecting of that type of experience.
Adam Young:
I want to highlight something that you mentioned there that's really important and really easy for a new affiliate to do to try and understand the pay-per-call space, and that's to actually invest the time into listening to call recordings. It's a very simple thing to do. Each call recording is very different and after you listen to 10 or 15 of these things you can actually understand, like you said, the psychological profile of the person that's actually interested and the intent behind it on the call. And a lot of the things you're discussing are very, very sophisticated but for our listeners that are brand new to the space, Step One on learning a vertical is listening to those calls and understanding what the users are really interested in. And I think it's amazing that you guys dig so deep into customer intent and where it's going so that you can build segments which, again, ultimately leads to higher return on investment. So that's an amazing way to drill in and maximize your yield. And so, on the other side of this though, let's talk a little bit about traffic sources and traffic generation and how you guys generate your traffic and some things that affiliates should be aware of for pay-per-call specifically.
Anthony Sarandrea:
Yeah, I'll say I guess, aware of on pay-per-call. I'll touch a little bit on Facebook because I think that's probably where affiliates are hanging out today. I'll say I think it's almost a must to move, I'm talking to someone moving from form fills to phone calls, or talking to someone from moving to a hot topic vs a long-term play that's going to be around for years. I think it's a must, especially if you're on Facebook, with the rising costs to get involved either in a vertical that's going to be around forever than it is a high-ticket item where you can-- your data can compound on itself whether that's [inaudible] audiences, things like that to drop your overall cost. Or, the value of the phone call being so much higher than an actual form, you have more of a ceiling to actually acquire a customer vs on forms where you're going to get priced out of the market very quickly, in my opinion. Generating form fills, I don't know if you have anything else to add for them.
Josh Elizetxe:
What I'm looking at holistically or macro-economically inside of our business is what are we paying to generate a customer? And where we generate those customers. SEO is the holy grail. We spend a lot of time, effort, focused on SEO because you've got high intent, you've got low long-term costs, high up-front investment but low long-term costs, and then you're building an asset that's brandable, saleable, and then you can grow that. So we look at that and we know that, historically, sticking with Google, prices will continue to go up, Facebook will continue to get more expensive. What does that mean? Survival of the fittest. So I can either somehow mind control Mark Zuckerberg with voodoo or some witchcraft and have him drop our CPCs, which I haven't tried yet.
Anthony Sarandrea:
I have. At least tried it. Clearly it's not working.
Josh Elizetxe:
Or we can raise the yield, the value of the caller. And the one thing I will mention about calls vs form fills vs really any other type of affiliate traffic or affiliate model, is scrubbing. And if you're working with a network-- that's what I mean we're very selective of who we take on because we're building buying power against the merchants and against the companies saying, "You're not going to treat us like some grimy affiliate. We are the New Age affiliates. We are people that build brandable assets and it should be an honor for you to get our calls." And so we're flipping the script on the industry because traditionally when new markets come out like pay-per-call, immediately it's all the lawyers, home security, the most expensive niches coming in to take advantage of a new way to acquire customers. Good for them, but not necessarily good for us long-term. So they agree and so what we're doing there flipping the script, while I'm really excited for paypercallers.com and being able to communicate with the community, build that leverage as a community, to be able to do that. But I would say, figure it out, how can you make more money by providing more value to the caller, to the client, as opposed to solely trying to get the cost per click down? You could only get so much here, you can almost get infinitely here. So--
Anthony Sarandrea:
Nobody focuses there.
Josh Elizetxe:
--Nobody focuses there, especially in this space. And that's where we said, "You know what? We're going to focus here." Scrubbing doesn't happen on calls. It's almost impossible because you see everything, it's real time, because you can listen to the phone call. Where if you send a bunch of forms and if you're not following up with that, someone could just be like, "Yeah, only 20% came through," or, "Only 30% were valid" or, "Oh, no that didn't work" or, "The [inaudible] didn't work." It's like, "No, this is a real live phone call." So you'll realize as an affiliate you're going to get treated a lot more fairly by driving calls. It's a little bit of legwork to figure out how to get someone to bridge the gap from a visit to a call, skipping that form fill, but the value is there because long-term that's what's driving the value. And so we figured out, we've mastered or are in the process of mastering, we've mastered some segments of it, of yield optimization for our publishers. So if Lloyd's come in, they say, "I've got a big finance blog. I want to make more money from it. Screw AdSense." We helped them get off of AdSense and start to really build a business that they can sell for millions of dollars as opposed to just building an income that's going to come and go. We help them do that and we plug them into our system so that they don't have to worry about dealing with buyers, dealing with anything like that, our system will optimize it [inaudible] anyone else [inaudible] And that's where we're focused in the verticals [inaudible] So we want to understand the financials service journey [inaudible] as opposed to someone who's wanting to lose weight or wanting to get a roof, it's just slightly different. But we're trying to understand that story and how we can yield more money out of each caller by driving more value. You can only trick and scam for so long, you actually have to drive value to build a brand. We're realizing our affiliates are coming to us and saying, "Gosh, I've made millions of dollars; I'm a super affiliate," or, "I kind of needed this. I finally have a campaign that works. But I'm afraid that I can't leave my job because I don't know how stable this is." Or, "What's going to happen to you years from now when Facebook doesn't allow affiliate links anymore?" We teach them how to build a business. We've had to go through that evolution where we can sell our SEO sites for a million dollars a pop, and still have a business. And it's a brandable, [inaudible] site. So that's a long way of saying don't try to fight the CPC, try to fight the [inaudible] of the people you're working with and that's going to pay off way more.
Adam Young:
Yeah, what you're talking about here is building a real business. Something of enterprise value, something with long-term value, not spinning plates like a lot of affiliates are. And I hope those that are listening that are currently hustling campaigns that last 30 days and 60 days will take a moment and think about their own future and how what they learned cutting their teeth in the hustle can be applied to major multi-billion dollar businesses. Because some of the people in the affiliate space are the smartest and most creative I've ever met and what we learned there allow us to take things that people aren't even aware of and turn them into very large businesses. So this is some amazing, amazing insight and advice, guys. I'd like to ask you what you think the biggest opportunity in pay-per-call for the second half of 2018 is.
Anthony Sarandrea:
Well first I'll touch on-- I just lost my train of thought from what you just said at the very end there--
Josh Elizetxe:
So I think getting more granular with the data that's available to affiliates, to platforms, to the end merchant ,and companies using them kind of solidifying that transfer of information and data and making it useful, I think it's important. I think we're still five years behind where we should be. It's almost comical that I've been doing this for 10 years; I've been in the pay-per-call space for more than half of that and still not much has changed overall. And the other thing is what I'm excited for is for industries to understand that this is not your traditional affiliate product. This is not something where you're scared of people using fake credit cards to sign up for your acai berry trial or rebill. These are real hot people on the phone that want your services and we're pushing really, really hard as advocates of the pay-per-call industry but also for publishers because we do a lot of work and we rarely get any credit for it. We get scrubbed and we get beat around and it's [inaudible] we're driving [inaudible] to your door. And so I hope the industry as a whole becomes more cognizant of the value of the call and how to handle the call better and then how to pair data that's available online, we've got all this stuff for e-commerce, why can't we have that data for the caller as well? And I think that's going to give us a lot more respect in the industry too; I'm excited for that.
Anthony Sarandrea:
Yeah, I think it's just the education on the servicing end, on the backend, and we invest almost more efforts on the education of the people that are actually handling our leads to understand the value of what we're driving. And I'm excited similarly to see the maturity in the space for people to understand how much more valuable a caller is than a form. And like you mentioned that at the beginning, it's only increasing in understanding and in value. What I was going to mention is-- what we talk about all the time is for those affiliates just spinning their plates, it's actually, in my opinion less effort to be building a real sellable asset than it is to be spinning your plates every single 30 days. Like you said, it's just the direction. So a lot of it is that mindshift that we talk about all the time where it is actually easier to build a sellable asset, a long-term asset, than it is every 30 days hitting the reset button and it becomes a lot more addictive in a lot of ways in my opinion.
Josh Elizetxe:
It is scary, it's scary. And I just want to say this because someone listening is going to be like, "I want to do that. I want to have a brand." And it's true, I just think that it's scary to invest money into SEO or to these black boxes where you're like, "I'm not sure. I'd rather go for using Dr. Oz on my [inaudible] because it's going to get me catch right now, and that's what I need right now." What happens though is that's a dopamine fix, it's highly addictive. And you start chasing income and you have to recognize at some point, and I wish I would have recognized it even earlier, is instead of chasing "I want to be rich, I want to be wealthy. I want to build assets. I want to--" And then focusing on something for a long period of time is where mastery comes from and all of a sudden you recognize you're more passionate, you're waking up again with that passion in the morning. Just like when you get a winning campaign and you're stat-checking all day and refreshing, you get that same euphoric feeling and that dopamine release, and now for us it's like, "How can we push the envelope further?" I'm no longer stat-checking, I'm more in terms of at this level now I'm looking at our team and I'm team-checking now, people-checking. I'm still looking at a roll of stats week by week, but I know our assets not going anywhere, I know the industry's not going anywhere. And I can tell you you'll make a hundred times more money by building something of worth and your family will thank you for it, your wife will thank you for it, yourself, you'll feel a lot more healthy. As opposed to, "Oh no, I just got banned again! Oh no, I got to set this back up! Oh no, they banned me on the [inaudible] network! Oh they pulled the offer because it was really a scam and they're just rebilling me for it, now I'm not going to get paid." Just that constant struggle. Our top affiliates are paid weekly on the hour, the don't have to worry [inaudible] because they're along us with the journey, different areas of the path, but they're on the journey of building wealth. And it's a multi-trillion dollar market, but it's a trillion-plus market for us. So people ask, "Why are you helping us?" You know I get that question a lot they're, "Why are you sharing this? Why would you be telling me your secret if you could just go and do it?" Right? We don't have info products. We don't have courses. We don't sell information. We run real businesses, but part of our business is helping our affiliates, our publisher partners understand how to build a long-term asset. It benefits us because it's going through our system. We make our small little percentage off of the calls that go through our system. And then on the other side, we have companies that say, "Why are you spending so much time with our call center?" or, "Why are you doing this?" We say, "Because if we help you train and understand where we're [inaudible] the excuse of saying, 'We don't have time for that; we don't have the personnel for that,' we'll come and do it. And we know that the yield is going to be a lot higher for us and our publishers and we see the long-term value in that and you're not going to leave us." So it's that type of relationship-- and even what we're doing here in the conversation we had about Ringba is-- Ringba's been a breath of fresh air for us, being better in the space and we're so excited by what you guys have been doing so we want to know what's next so that, one, it kind of pushes us to keep pushing the envelope but it also gives us new ideas and capability to say, "Oh, we could do this now," or like, "Let's gear up for this." It gets us excited; I think that's been missing in the industry.
Adam Young:
We believe really strongly in connecting the community and driving innovations. Helping other people is how you learn and create amazing relationships and I really appreciate that you guys subscribe to that philosophy and I know a lot of our other clients do. It's helped us grow a lot but also their businesses have grown exponentially and that's amazing. That's the most fulfilling thing that I can ever see is when a client's business grows, and that's part of the fulfillment you just talked about. And I think a parallel is that if you're delivering quality to a client, you get sustainability. If you're smashing and grabbing, it's gone in a week. And so that's really the transitions that we want to see affiliates make and the pay-per-call space is an amazing space to do it in, it's an amazing tool to leverage that in. And like you said there's no scrubbing, it's all transparent. There's recordings of every single call and so you know you're getting paid for what you're delivering. And you can focus on being creative and generating long-term value. So I think this is amazing advice. And that brings me to my last question. What does the future hold for All Finance Leads?
Josh Elizetxe:
I would say we're really-- Just like Ringba's been a breath of fresh air, we try to be that continuing breath of fresh air for our publishers but also for the companies we work with. We've been in-housing a lot of inconsistencies that we recognize that aren't going to be fixed overnight. If we find that even if it costs a million dollars but we can build that and that's going to drive value into the ecosystem, we're willing to take that bet. Because we know that it takes big companies several years to understand the value of change and sometimes detoxing the executive board in order to get there. So we're taking the bigger bets on our own, understanding that this market isn't going anywhere and if we build that infrastructure that'll have value down the road, so we're excited about continually adding more financial products to our portfolio so that adding bigger and bigger companies, we work with some of the biggest already. On a CEO to CEO basis, we're texting them. That's exciting. Being able to be right next to them as they're building their companies. Then getting more market share in the sense of getting affiliates to understand that they can send us their leads and building that brand equity over time so that-- a reputation is really hard to build, easy to break, so for us we can not just make you more money, but we can help you in a lot of areas in your business on the longevity side. And we can help add incremental revenue to fees that you're probably throwing away right now and so we can continue similar to, I would assume Ringba, if we can continue for our clients which we're two-sided as well, we've got our end companies and a lot of those we're in-housing. We've got our own call centers that we run that we're warming up and we're starting to scale that to, again, add more value to the ecosystem. And then on the affiliate side, helping our affiliates make more money from their traffic, helping them diversify their traffic sources, helping them build real brands and assets they can sell later on down the line and continue to generate revenue with, that's also sustainability for us. Because if someone goes out and buy Money.com and they're one of our publishing partners, we're going to help them monetize all that traffic, but we know that Money.com is not going to go anywhere and so we're building sustainability on this side as well as on this side and trying to balance that has been fun.
Anthony Sarandrea:
Yeah, and I think it takes a dedicated effort in one sector to be able to accomplish that. You really only have so many hours in the day and I think we're excited to sink our teeth even further into the space on both sides of the table.
Adam Young:
If our listeners want to work with you, how do they get in contact with you?
Anthony Sarandrea:
Yeah, go to our website
AllFinanceLeads.com
. I'm
anthony@allfinanceleads.com
. Josh?
Josh Elizetxe:
Yup,
josh@allfinanceleads.com
. We're just redesigning it again, continually adding new products and services. And just reach out to us, fill out the contact form. You can find us anywhere online as well. Actually we both have pretty unique last names, you search our names you'll find us, other interviews, things like that. Just feel free to reach out and even if it doesn't make sense, if you're not in the financial space and just want to chat about anything we talked about or have questions on Ringba or about anything else that we use, we're really open books. I think that's the last thing I'll leave is that I stopped going to a lot of the affiliate summits and affiliate events because there was a sense of scarcity and nobody wanted to share any information. You know, "Where are you getting your traffic from?" "Aww, I can't tell you." or, "I can't do this." Why? Because we're constantly churning and burning. And people are so scared that if they let out one thing that it could ruin their income and they're going to have to go back to their day job. And it's like, I get that. But if we can, as a whole industry start to understand that we can build real businesses around driving customers to end companies, and we do that continually, that's not going anywhere. And the market is so big, just the financial market alone is a trillion-dollar market, that I could give you everything we do and there'll still be more than enough food for everybody to eat the next day.
Adam Young:
Well thank you guys so much for speaking with us today; we appreciate all your insights. Please reach out to them. They're amazing and they'll help your business grow.
----
Thanks for checking out the Pay Per Callers Show! Let us know what you think by joining the conversation and leaving us comment. If you liked this episode, leave us a like and be sure to subscribe to make sure you never miss an episode!
This episode of Pay Per Callers is brought to you by Ringba Call Tracking and Analytics. See how Ringba is inventing the future of calls at Ringba.com.
Last edited: