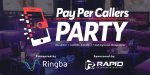 Are you attending LeadsCon Las Vegas and wanting to connect with the industry's key decision makers, account managers, affiliates, publishers, buyers, and technology providers?
You're invited to Ringba's exclusive Pay Pay Per Callers Party at LeadsCon!
​
Join us on Tuesday, March 5th at 1 OAK Nightclub inside the Mirage Hotel from 6:30 PM to 9:30 PM. Get together with industry leaders and the biggest pay per call players in the space for free food, an open bar, live entertainment, and more!
Party is located directly inside the LeadsCon venue just a short walk from the Exhibit Hall. You can start at the Expo Happy Hour and keep the party going with Ringba at the Pay Per Callers Party!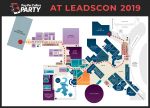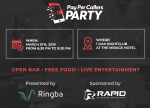 Sponsorship Opportunities Available!
Start Date

Mar 5, 2019
End Date

Mar 5, 2019
Location

1 Oak Nightclub, The Mirage Hotel
URL
Last edited: