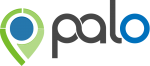 About Palo Media:
Founded in 2010, Palo has it's roots in delivering quality phone calls. Started by a solo marketer, in an effort to fill a need in the performance call marketing space.
There were too many networks that were untrustworthy and who were only out for themselves. Since being founded, Palo has grown to be the industry's most trustworthy and caring places to conduct business as a publisher and advertiser.
Now PALO is considered a top tier pay per call marketplace helping publishers monetize their leads better than anyone else in the market and connecting businesses with the highest quality phone call leads.
Plain & Simple, We help businesses acquire customers by driving them inbound phone calls with highly interested customers on the other end.
URL
Verticals

Finance, Home Services, Legal