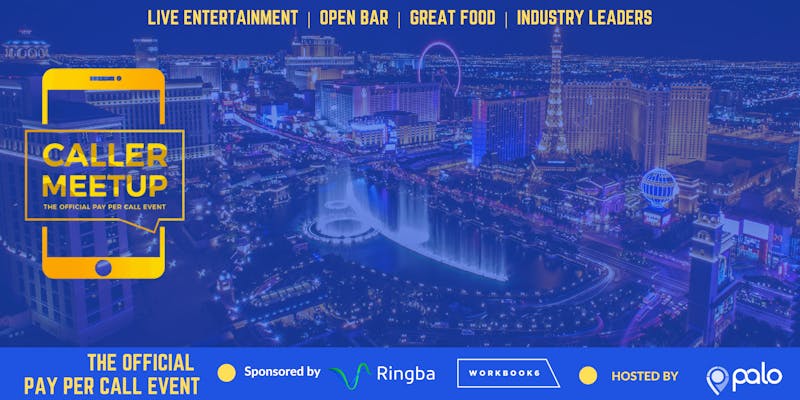 The Caller Meetup hits Vegas again! Be ready to throw down with some of the industries biggest names and players in Pay Per Call. The Caller Meetup was created and organized by market leaders in an effort to bring the call community together.
Register for the Guest List!
Over 300+ guests showed up to the last Caller Meetup and they're expecting to hit capacity.
Caller Meetup Event Details
Date: Mon, January 7, 2019
Time: 5:00 PM – 8:00 PM PST
Location: Marquee Nightclub
Hosted by PALO and Sponsored by
Ringba and Workbook 6
Start Date

Jan 7, 2019
End Date

Jan 7, 2019
Location

Marquee Nightclub
URL
Last edited by a moderator: